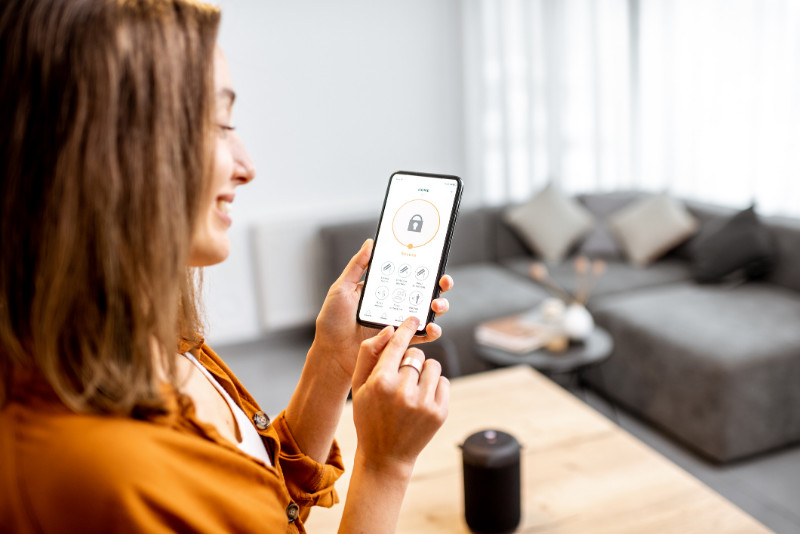 Smart home technology has proven to be an essential part of any home. Whether it's an app, device, or service, smart home technology is here to stay. As technology continues to grow and evolve, here are the smart home trends to keep your eye on:
Smart robots
From keeping the home clean to assisting around the house, robots bring a level of convenience that takes the stress out of daily chores. Vacuuming, trimming the grass, and other day-to-day household tasks can now be done by smart robots designed using artificial intelligence. As a result, the new generation robots make  it easier to process and respond to tasks.. 
Robots can also come in the form of personal assistants. These very interactive and mobile smart devices can keep track of your schedule, play music, and create interactive learning experiences with kids.
Smarter motion sensors
While motion detectors aren't new to smart home technology, this feature has been underutilized for too long. Now, more smart home devices are making use of occupancy sensors. This feature knows when to automatically switch the lights based on the number of people it detects in the room.
Some smart home devices even have sleep sensors. Google's Nest Hub has radar-based sleep tracking that takes note of your sleep patterns and the quality of your slumber. 
Better home security
The security features of smart home devices have seen an upgrade as well. With the smarter motion sensors, some home security systems can now monitor sound, vibrations, and even fire. These new systems have an integrated camera that allows you to connect to the other smart devices in your home. 
Recyclability
One of the major smart home trends from 2021 that continues to make its way to 2022 is the recyclability of its devices. This makes it easier for older electronics and devices to be reused. Google, for one, pledged to reduce its carbon footprint by including recycled materials in the manufacturing of their products. The company also wants to offset the release of carbon dioxide emissions by going carbon neutral.
Health tracking
Aside from automating your home, smart home technology also improves your quality of life through its health tracking features. The new technology can now monitor your vitals, take your temperature through an infrared thermometer, and dispense the medicine you need during specific times. 
A smart bed is recent innovation that gives you maximum comfort, thereby boosting the quality of your sleep every night.
Total home integration
Having smart home technology just got easier with total home integration. By using the same products and services in your home, you have a seamless smart home experience across all your devices. Some smart home devices can even send messages or signals to each other, provided that all devices and systems are compatible and made by the same company.
Having the right smart home technology can help sell your home faster and for more. Learn about the different home upgrades and improvements with The Yoshikane-Toyama Real Estate Group. Give the team a call at 714.501.7132 or reach out via email at J_Toyama(at)verizon(dotted)net.