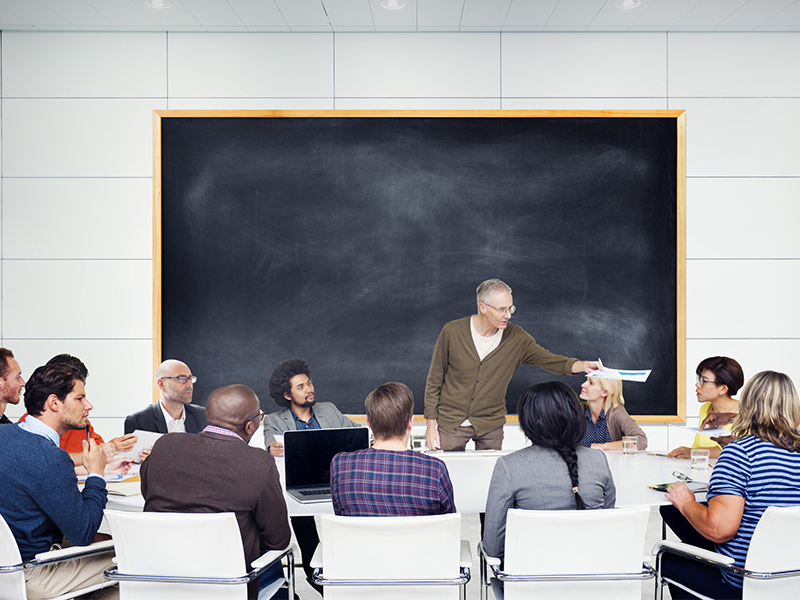 Owning a home in California is a dream for many. In making this a reality, it includes knowing the set of regulations agreed upon by the community members, collectively operating as homeowners associations (HOA).
What are HOAs?
A homeowners association is a non-profit composed of community volunteers and a governing board (typically elected by members) who are tasked to create and implement rules in a subdivision or a residential development. These rules are encapsulated in the HOA's Declaration of Covenants, Conditions, & Restrictions or CC&Rs, which cover the conditions homeowners should follow regarding the maintenance of their properties, as well as any restrictions on homeowners' use and enjoyment of their property.
The main goal of the HOA and the CC&Rs is to ensure the maintenance and upkeep of the neighborhood in order to preserve and improve property values. When you buy a home in a community with an HOA, you become a member of the HOA and have to sign an agreement that says you will abide by the association's CC&Rs.
You will also be required to pay a regular HOA fee, which goes to the upkeep, maintenance, and improvements of the community's common areas. Occasionally, the HOA may impose a special assessment – a one time fee to cover unexpected or unusual expenses, such as the repair of extensive damages caused by a storm or funding for the construction of a new swimming pool, gym, or any significant addition.
Homeowners and HOA rights
Within any HOA, homeowners' civil rights are protected, including:
Property Rights: The right of the homeowner to have access and to enjoy their home.
Legal Rights: The right of the homeowner to express and practice their views and beliefs freely without discrimination.
Disclosure and Inspection Rights: The right of the homeowner to have access and to review HOA documents including agreements, contracts, financial reports, and meeting minutes.
Fair and Unbiased Process: The right of the homeowner to due process and the impartial implementation of rules among all members, regardless of sex, race, beliefs, ability, sexual orientation, and others.
Laws covering HOAs
While California homeowners associations are free to draft their own bylaws and regulations, they must abide by the state corporations code and the Davis-Stirling Common Interest Development Act.
California Corporations Code, §7140 covers how non-profit associations in California are established, including their structures and process of association. More information on this can be found here.
Davis-Stirling Common Interest Development Act (Cal. Civ. Code §§4000 – 6150), is focused on state homeowners associations, stock cooperative associations, and condominium associations. It also covers the "Common Interest Developments (CID)" Act which provides a framework on how HOAs should govern themselves, including the settlement of disputes, payment of fees, collection of assessments, creating budgets, and so on.
In addition to HOAs, the CID Act also covers planned developments, community apartment projects, and developments such as golf course, equestrian, mixed-use, lake, and senior communities, as well as condominium and cooperative associations.
The act also defines the rights of the residents on
A peaceful political assembly
Veto changes proposed by the board
Self expression by displaying religious symbols and the U.S. flag
Further, the act limits the power of the HOA to restrict its community members on personal interests including gardening, renting out their homes, owning domesticated animals, installing antennas or satellite dishes, or noncommercial sign, poster, flag, or banner.
However, HOAs have the right to uphold their own agreements and has the power to enforce these within the association's boundaries. These include restrictions on short-term rentals, allocated street parking spaces, display of religious items and political signs on doorways, and other specific rules stipulated in the HOA's CC&Rs.
A more detailed explanation of the California HOA laws can be found here.
Should there be a conflict between the homeowner and the HOA, both parties are encouraged to conduct an internal discussion before proceeding to legal means. Litigations are not just costly but also financially and emotionally straining. With regular and open communication among HOA members, this can be avoided and a harmonious relationship within the community can be nurtured.
Interested in buying a home in California? Get in touch with the real estate experts at Yoshikane-Toyama Real Estate Group at 714.501.7132, or send an email here.