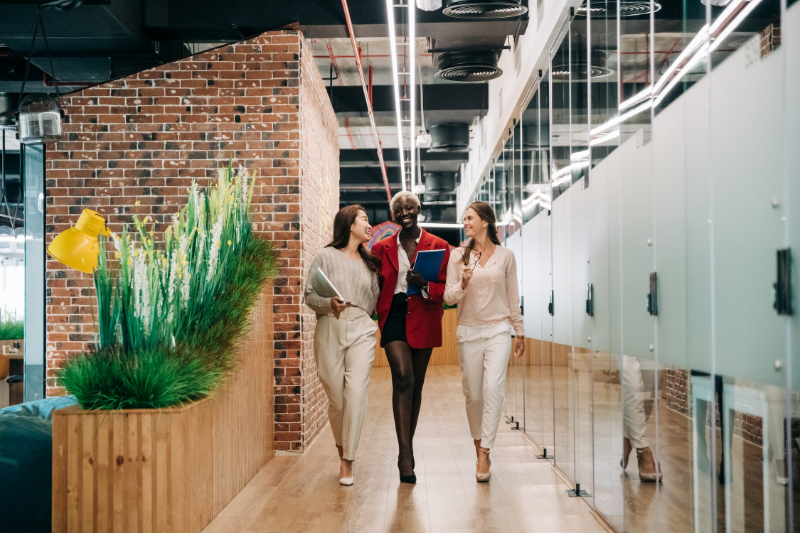 Those determined to achieve success in their career often look to the habits of industry experts for guidance. Our habits are powerful tools for career development in any field, including real estate.
The best real estate agent in your area likely has their own strategies that have helped them thrive. Here are the things top-producing Realtors do that others don't and which you'd do well to emulate – no matter your profession.
Focus on relationships 
Most novices believe that sales should be the #1 focus in every transaction, but this isn't true. Top Realtors focus on building relationships before anything else. They know client relationships are the bread and butter of their business, so they always double their efforts to provide a smooth, enjoyable experience for all involved.
Simple habits like using a client's name or returning phone calls and emails in a timely manner make a difference. In return, the agents get better feedback, increased client retention, and better leads.
Don't neglect your professional contacts either. Fostering harmonious relationships with your colleagues can get you ahead at work.  
Build a referral network
In a field where networking is everything, it's vital to have an accessible and updated referral base. Top agents prompt their clients for referrals at different stages of the transaction, make connections within the neighborhood, and put their name out there. 
In your case, you can apply the same principles. Then, depending on your profession, you can consider creating a referral business to maintain these connections for years.
A large portion of successful sales comes from return clients and referrals. While there's more than one way to increase client retention – excellent customer service is at the top – a referral base makes the logistics side of it more manageable. 
Stick to a script
In sales, having a script can help agents appear more competent and professional. Whether they're cold-calling prospects or transacting with a client, a ready-made script is crucial for several reasons: 
A script allows people to communicate clearly
A script makes it easier to answer common questions and objections 
A script boosts confidence when facing clients, colleagues, and superiors and makes people appear more knowledgeable
A tailored script hones in on a client's needs
A script makes it less likely to forget crucial talking points during important conversations
Actively pursue leads or opportunities 
A real estate agent needs to put consistent time and effort into seeking leads if they want to drive growth. 
In your own profession, find out if you have the qualities of a salesperson. Then, seek out opportunities that will enhance your skills and make you better at your job. Look for a mentor if needed.
Are you blocking out time in your daily schedule for lead generation or to seek out fresh opportunities? If pursuing leads, how often are you prospecting, making calls, or checking expired listings? If seeking new business opportunities, are you looking at the bigger picture or thinking outside the box? 
Don't be afraid to delegate
When needed, hire professionals. This includes social media managers, blog or copywriters, photographers, and anyone who could transform the value of your business. Their expertise will elevate your name and distinguish you from other professionals in the same locale.
Excited to buy or sell a property within the communities of Newport Beach, CA? The team at Yoshikane-Toyama Real Estate Group can connect you with the best Realtors for your needs. Get in touch with us at 714.501.7132 or contact us here.