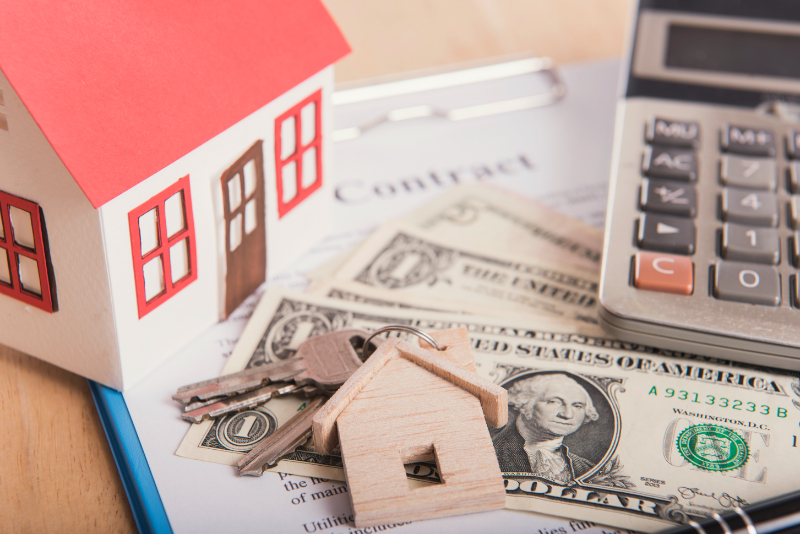 Planning on selling your home in Orange County, CA? Choosing the best offer on a house is more than just going for the highest bidder. Here's how you can assess offers effectively and maximize the value of your home:
LOOK AT THE OFFER PRICE
Look for offers that are close to or above your listing price as they indicate a strong level of interest and may result in a higher profit for you as the seller. However, keep in mind that other factors also need to be considered, such as contingencies, the earnest money deposit, and the closing timeline.
Pay close attention to the financing terms of the offers, as well. Check for solid financing which you can do through assessments like a mortgage pre-approval. This indicates that the offer is less likely to cause the sale to fall through due to reasons like denied loan applications. Also review the down payment amount, loan type, and the credibility of the lender when assessing the financial strength and reliability of each offer.
AVOID: Lowball offers or offers with vague or incomplete financing terms
Immediately disregard any offers that are significantly below the listing price, especially when they don't provide any valid justification or comparable sales data to support their offer. This indicates a lack of serious intent or unrealistic expectations from the buyer.
Moreover, avoid offers that lack specific details about financing since they could be unreliable and risky. They could also potentially result in a failed transaction.
EVALUATE THE CONTINGENCIES
Contingencies are conditions that must be met before the sale can proceed. It usually includes processes like home inspections, appraisals, and loan approval. If you're on a tight schedule and need to move out by a certain date, it's important to assess the specific terms and deadlines of these contingencies in each offer.
Also, review the closing timeline – the timeframe for completing the sale. Offers with shorter or more flexible closing timelines will work in your favor, especially if you're looking to sell your house fast in Orange County.
AVOID: Offers with excessive or complicated contingencies
Offers with contingencies that are overly burdensome or difficult to fulfill – such as multiple extensions on a financing contingency or contingencies that require you to finance non-standard repairs and improvements – may pose risks and delays to the sale process.
You should also avoid offers with vague or unclear timelines, as well as those contingent on the sale of their old home. These have a high risk of trapping you in an unreasonably long selling process.
If you can, ask about the buyer's reasons for choosing your home. This can provide insights into the strength of their offer. For example, offers from buyers who are relocating, have been pre-approved for a mortgage, or have a strong emotional connection to your home may be more reliable and appealing.
AVOID: Offers from uncommunicative buyers
Communication is key in any real estate transaction. If a buyer is difficult to reach during the offer stage, this may be a red flag marking potential challenges during the transaction process.
MAKE THE BEST DECISION FOR YOUR HOME SALE
Thoroughly reviewing and understanding all aspects of an offer requires the expertise of a trusted real estate team. With over 30 years of industry experience, unparalleled client service, and proven marketing strategies, the agents at the Yoshikane-Toyama Real Estate Group can help you evaluate offers on your home with ease and confidence.
Get in touch with them today! Call them at 714.501.7132 or email them here.