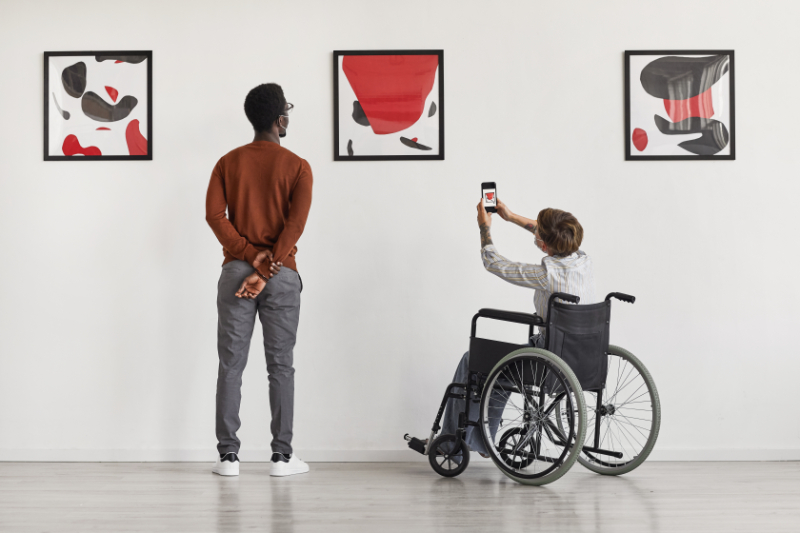 From renowned art galleries to world-class cultural events, this beautiful coastal city houses several creative and cultural experiences. Here are the best festivals, venues, and museums in Newport Beach, CA to check out this 2023.
NEWPORT BEACH ART EXHIBITION
June 24
The Newport Beach Art Exhibition is a highly anticipated annual event that celebrates the artistic talent of the local community. Featuring a wide -range of artistic styles and mediums – including painting, drawing, sculpture, and photography – this event serves as a platform for local artists to promote and sell their works to a diverse audience, including art collectors, enthusiasts, and the general public.
NEWPORT BEACH FILM FESTIVAL
October 12-19
The Newport Beach Film Festival is the largest international cinema event in coastal Southern California. Since 1999, the Festival has been coming up with exciting lineups of local and international films, ranging from feature-length narratives and documentaries to short films, animation, and more.
This annual eight-day festival features over 300 feature and short films from over 50 countries, as well as special events, panels, awards programs, and networking opportunities that provide a unique platform for filmmakers to connect with audiences and industry insiders alike. Whether you're a true film buff or someone who enjoys watching new and innovative films, this event is definitely one for the bucket list.
THE BALBOA ISLAND MUSEUM AND HISTORICAL SOCIETY
Open year-round
If you want to learn more about Newport Beach's long and storied history, you can do that at The Balboa Island Museum and Historical Society. Located along Marine Avenue, Balboa Island's main street, this museum is home to a vast collection of photographs, artifacts, and interactive displays that showcase the history of the area, as well as exhibits about the community traditions of surfing and fishing. The Museum also features works from local artists. It also hosts a variety of events throughout the year, including lectures, children's programs, book signings, and community events.
ORANGE COUNTY MUSEUM OF ART (OCMA)
Open year-round
Founded in 1962, the Orange County Museum of Art – formerly known as the Balboa Pavilion Gallery and, later on, the Newport Harbor Art Museum – is one of the region's most innovative art museums. Located in the Segerstrom Center for the Arts campus in Costa Mesa, it has a permanent collection of over 4,500 objects from the 20th and 21st centuries, as well as a rotating exhibition program that features both established and up-and-coming artists.
The museum also hosts a variety of new commissions, performances, workshops, and other immersive community activities throughout the year.
FESTIVAL OF ARTS (FOA) – PAGEANT OF THE MASTERS
July 7- September 1
In nearby Laguna Beach, FOA draws visitors from all over the world with its art education programs, art scholarships, and permanent collection of artwork consisting of over 1,000 pieces that are significant to the Festival's and Laguna Beach's rich cultural heritage, Also featured are works for sale by Orange County artists, ranging from traditional paintings to experimental ceramic sculptures.
However, the highlight of the event is the Pageant of the Masters, a spectacular theatrical production that recreates famous masterpieces on stage. Combining art, theater, and live orchestral music, this one-of-a-kind performance is a mesmerizing and unforgettable experience. This year, the theme is "ART COLONY: IN THE COMPANY OF ARTISTS," which celebrates the Festival's 90-year history and the early artists who settled in Laguna Beach.
Looking to explore more community spaces and art galleries in Newport Beach, CA? Find your dream home here with the team at Yoshikane-Toyama Real Estate Group! Get in touch with them by calling 714.501.7132 or emailing them here.