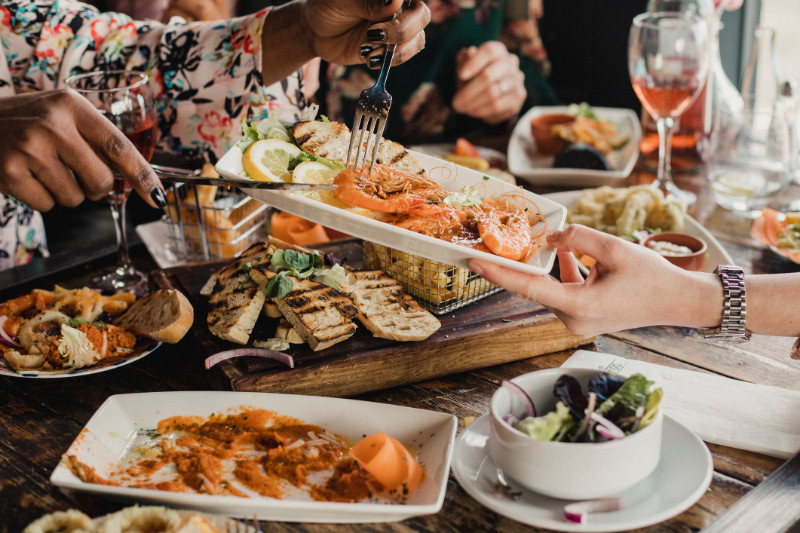 Newport Beach may be known for its miles of coastline and upscale shopping destinations, but it has something else that deserves equal attention – a growing culinary scene. 
Start exploring the city's food scene at these top-notch Newport Beach restaurants:
Located along Newport Beach's scenic coast, Marché Moderne offers the ultimate fine dining experience. This popular French restaurant offers exceptional cuisine and world-class service, complemented by gorgeous ocean views. Led by husband-and-wife chefs Florent and Amelia Marneau, Marché Moderne features an expansive menu of salads, entrees, seafood dishes, and of course, desserts.

Enjoy a unique culinary experience at Lido Bottle Works, one of the best restaurants in Newport Beach. Every dish is prepared using local, sustainable, and high-quality ingredients. Among the best dishes to order are the pork belly bao buns, ceviche, and burrata salad. Lido Bottle Works also has vegan options like hummus and their Asian market salad.

Pair your dishes with the restaurant's specialty craft beer, cocktails, and wine. Choose from a list of carefully curated beers or try the refreshing LBW Mojito.

At Lido Bottle Works, every aspect of your dining experience, from the food to the drinks, will be "Genuinely Good Together."

For continental fare, there's no better place than The Dock in Newport Beach. Cited as the "Best Waterfront Restaurant" by OC Weekly, The Dock's creative menu combines Asian, French, and Mediterranean cuisine with seasonal ingredients. Be prepared for an incredible dining experience with top dishes like the signature rack of lamb, pork belly, and short ribs.

The Dock's wine selection is superb as well. You'll find a variety of local and international wines, along with other craft beers and cocktails.

For a modern dining experience in Newport Beach, head to Fable & Spirit on Via Lido street. Inspired by Irish culture, Fable & Spirit is colorful, progressive, and full of bold flavors. Every dish in this one-of-a-kind restaurant is a must-try. From the chicken confit to the pork belly BLT, the menu guarantees a full stomach and a happy heart.

The drinks menu is anything but boring. The restaurant's signature D4 Irish Coffee is a delicious concoction that combines Irish whiskey, espresso blend coffee, and hand-whipped cream. Fable & Spirit also has an extensive list of red, white, and sparkling wines.

When it comes to elevated Mexican cuisine, no one does it better than Javier's. The restaurant's authentic flavors come from its talented cooking staff, which hail from all over Mexico. Expect nothing less than the finest ingredients at Javier's, from freshly caught seafood to prime Angus beef. Javier's is also home to one of the largest selections of premium tequilas on the West Coast.
Enjoy the exciting features and amenities that this coastal city has to offer when you buy Newport Beach real estate. Get in touch with the leading Newport Beach real estate agents, The Yoshikane-Toyama Real Estate Group. Call  714.501.7132 or send an email to J_Toyama(at)verizon(dotted)net.