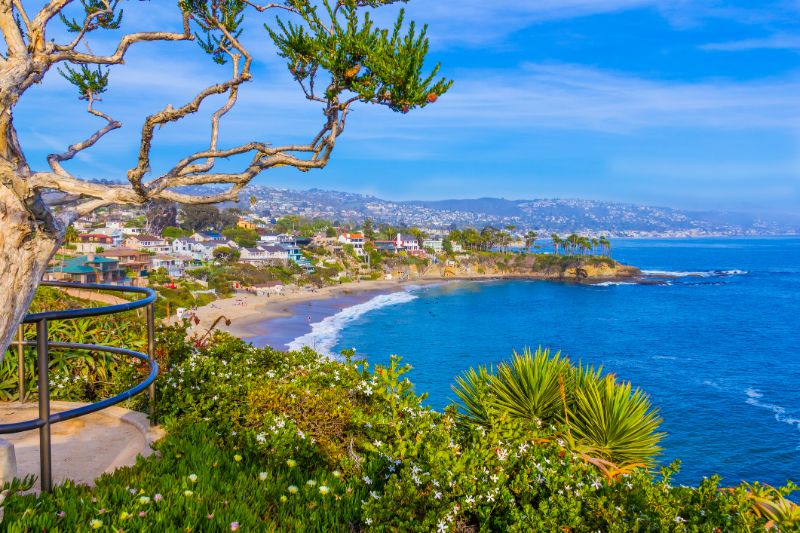 Laguna Beach in Orange County is ranked as one of the best places in California to live in. Residents of Laguna Beach have access to great amenities, wonderful outdoor recreation, and are situated in a rich and vibrant cultural scene. Many would love to acquire property in Laguna Beach, but when would be the best time to buy a house?
The short answer is now. High demand and low housing inventory, coupled with rising interest rates mean that if you want your property in Laguna Beach, getting in at the earliest time is better than waiting
Market trends in Laguna Beach
The median price of a home in Laguna Beach stands at almost $2.9M. This shows a 25.3% year over year increase. If we look over a 3 year period we can see that the median house price has grown continuously from just over $1.5M in 2019 to its current value of almost $3M
The supply of property over the same period has greatly decreased. This is not surprising, with people wanting to hold onto their homes in a very sought after location in the country
Homes are also being sold at a much quicker rate than previously. In March 2021 the average time a property in Laguna Beach stayed on the market was 32 days. In March 2022, houses stayed on the market for only 27 days
The effect of rising interest rates
Interest rates have been on the rise over the last few months. From historic lows which hovered close to the 3% mark, interest rates are now well above 5%
The Federal Bank has taken steps to cool the housing market and prevent a bubble from forming. The effect will be that properties, including those in Laguna Beach will continue to appreciate, although not at the hyper rate at which it has done over the last couple of years
If you're a buyer, you cannot expect to see a drastic reverse in house prices anytime soon. Instead house prices will continue to appreciate but at a steadier rate. As such, waiting for better prices and better interest rates is not a strategy worth pursuing, especially in a place in Laguna Beach where inventory is at an all time low.
The best time of year to buy
Typically, the best time to buy a home is in the peak or high season period. Spring and summer is the time when a buyer will have the most options with a greater number of properties on the market. It's also the time when the market will be most active and sellers will receive the most offers
Buying in the off season, the months between October and December does come with some advantages. With sellers less likely to receive bids at this time, they may be more amenable to slightly lower offers. No matter what time of year, if you're looking to buy a house in Laguna Beach, it's best to first get in touch with a local real estate agent and find out what options are available
Though inventory is low in Laguna Beach there are still some fantastic properties on the market. Furthermore, there is still a considerable range of different properties to suit varying needs
If you'd like to explore your opportunities in the Laguna Beach real estate market, get in touch with Yoshikane-Toyama Real Estate Group at 714.501.7132 or leave a message here