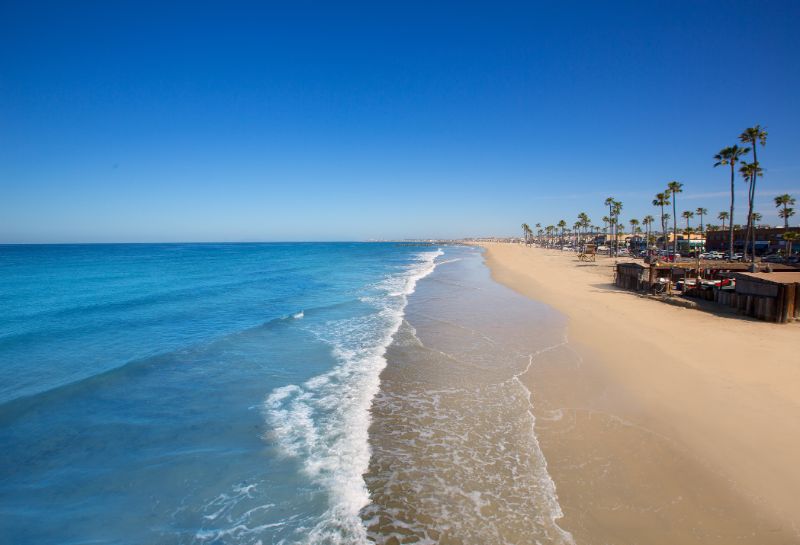 Are you relocating to Orange County in California? Consider yourself fortunate. Millions of people around the world dream of living in this sunny region that boasts world-class attractions and a high quality of life.
This relocation guide covers some of the most important things you need to know about moving to Orange County and what you can expect upon your arrival.
What are the best places to live in Orange County?
Orange County comprises more than 30 cities with distinctive attractions and amenities. Any one of these will make a great place to live. 
Many would argue – and with good reason – that the most desirable communities are those found in the coastal areas with the best access to the beach.  These include:
Newport Beach
Laguna Beach
Huntington Beach
Dana Point
San Clemente
Mission Viejo
Irvine
There are also those who say landlocked cities like Anaheim and Santa Ana are the best options in the county, thanks to their wealth of attractions and economic opportunities.
In the end, it all comes down to your personal needs and preferences. Whichever Orange County city you choose, you can expect an amazing way of life. 
What is the cost of living in Orange County? 
According to BestPlaces.net, the cost of living in Orange County is about 67.7% higher than the national average and around 17.8% higher than the California average. The main driver of the relatively higher cost of living is housing, followed by transportation and groceries.
When it comes to healthcare, however, the costs in Orange County are lower compared to the national average. Utilities cost is also generally lower than the US and California averages.
Who lives in Orange County?
As of the 2020 Census, around 3.18 million people reside in Orange County. The population is highly diverse, coming from a wide array of cultures and backgrounds. The average age is around 38.6 years, and the median household income is about $94,441 – approximately 40% higher than the national median.
Numerous high-profile celebrities have called Orange County home at one time or another, including top-ranked athletes, musicians, actors, and business executives. 
Orange County came into national prominence via a series of popular TV shows that highlight the local lifestyle, such as The O.C. and The Real Housewives of Orange County. Numerous TV shows and films were shot in various places across the county. 
Where can students go to school in Orange County?
Orange County is home to a number of prestigious colleges and universities, including:
University of California, Irvine
California State University, Fullerton
Anaheim University
Whittier Law School
Concordia University
Chapman University
Fashion Institute of Design and Merchandising
Laguna College of Art and Design
Southern California Institute of Technology
University of Southern California, Pepperdine University, and Springfield College also have campuses in Orange County. 
Elementary to high school students are served by 28 school districts. According to Niche.com, the top-ranked school districts in the county are:
Irvine Unified School District
Laguna Beach Unified School District
Los Alamitos Unified School District
Placentia-Yorba Unified School District
Huntington Beach Union High School District
What are the top attractions and destinations in Orange County?
Orange County is famous for its white sandy beaches and surfing culture. On top of that, the area is a tourism hotspot with a diverse array of attractions that include:
Learn more about living in Orange County from The Team Communities Blog, and explore your real estate options with the local experts at The Yoshikane-Toyoma Real Estate Group. Call the team today at 714.501.7123 or send them an email here.