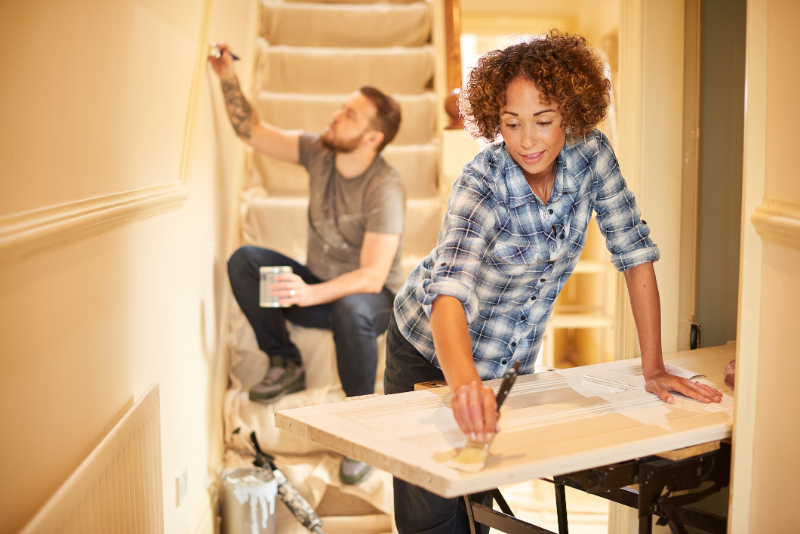 As 2021 slowly draws to a close, why not amp up the optimism for 2022 with the latest trends in home improvement? Here are some expert-recommended ideas to raise your home's value, as well as to make it more functional, safer, and a joy to live in:
Two islands, one kitchen
Buyers with a keen eye consider the kitchen to be one of the two most important rooms to look at in a home for sale. (The other is the master bath.) After all, the kitchen is where the most foot traffic is. Whether you're entertaining guests or simply hunkering down with family, you'll note that everyone has business in this particular room — mostly, for food and socials.
After the over-indulgence with open floor plans in previous years that made the kitchen much easier to access, the new remodelling recommendation for this particular area is having two islands. One will be for preparing food and the other will be allotted for everything else that may or may not be food-related. The second island runs along the concept of multi-functional spaces where home areas and fixtures have more than one usage — like a workstation, for example.
Let nature in
There's nothing like Mother Nature to add pizzazz and wellness to a home. That's why the trend is to create a seamless flow between the indoors and the outdoors. That can be done by either putting down walls or replacing them with thick glass. Floor-to-ceiling windows are another option.
The entire point behind this renovation idea is to provide more views to a home and add dimension. Moreover, having some green to look at can bring a sense of calmness and relax tired eyes.
Health (and safety) is wealth
The ongoing pandemic underscored the importance of making the home one's sanctuary from the ills of the world outside. That said, homes that are easy to market these days are those with smart technology designed to monitor and maintain their residents' health and safety levels. Good insulation coupled with the HVAC keeps temperature well within comfortable parameters. Generators, overhead sprinklers, and other safety devices prepare you for potential disasters.
Space flexibility
The design idea of space flexibility began in 2020 as a result of the state-enforced lockdowns. With more family members stationed at home, the need for more legroom and privacy came up. The quick solution: multi-functional spaces, as mentioned earlier. Thus, remodelling ideas can include dining tables that double as home office spaces, furniture that can be folded or made smaller to make way for the kids' play area, or sliding doors instead of walls.
Add the curves
The stress brought on by the pandemic has turned many of us into bundles of nerves. Here's a home design solution to soften the blows: curvy home furniture! Not only does this design trend serve to add a more forgiving aura to your home but it's also a shoutout to the return of the retro 70s style. Besides, anyone who developed a bruise or two from bumping into sharp furniture corners will appreciate the logic behind this style.
Get more innovative home improvement ideas from top Realtor Jennifer Toyama and the rest of the Yoshikane-Toyama Real Estate Group. Call them at 714.501.7132 or send an email to J_Toyama(at)verizon(dotted)net.