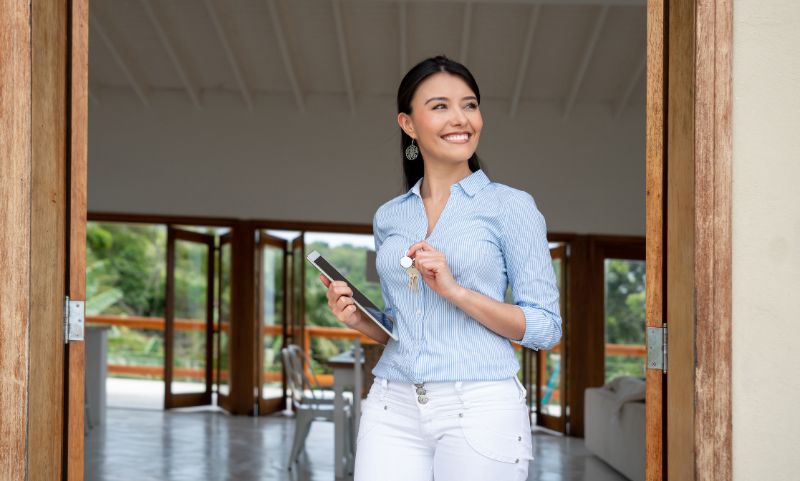 Getting a professional real estate agent who is after your welfare is one of the wisest decisions you can make. The agent will inform you about what's crucial when you buy or sell a house. This includes market conditions, home inspections, documents, mortgages, and other basics.
The commission you pay your agent will be worth the grief you won't have to go through. The agent may actually save you money in the long run by helping you avoid serious mistakes.
Here's how you can find the right real agent:
Start early
Allot enough time for your search. Start as soon as you decide the area in which you'd like to settle down in. This way, you come with an ally who will help you make sense of the market and your needs so you remain focused on finding a neighborhood and a home that's perfect for you.
Spot the difference
Not all agents are created equal. A real estate agent has a real estate license. A Realtor is a member of the National Association of Realtors (NAR) and duty bound to uphold the organization's code of ethics. Real estate brokers passed the broker's license exam and can tap agents to work for them.
List down your needs
What kind of neighborhood do you want? Are you looking for a condo, a coastal home, a fixer-upper? What type of mortgage are you eyeing? What's your budget? Your answers will narrow down your search for the right real estate agent.
Ask for referrals
Begin with friends and family. Check online reviews of real estate agents. Search for home-for-sale signs in the area of your choice and look for the agent whose name appears most frequently.
Verify background information
Do your research. Verify the agent's license online through an individual state regulatory body. Visit the agent's website to check out their credentials. Call the local Realtor organization the agent is affiliated with to see if they are a member of good standing. Find out how long the agent has been on the job.
Talk to more than one agent
Shortlist promising candidates to interview. Prepare your questions, including follow-up ones. Ask them about their real estate knowledge, background, and work ethic. You'll work closely with the agent for months. So make sure you choose one that's compatible with you.
State your communication style
Do you prefer a phone call, email, SMS? Do you want a quick reply to your questions? If you're more comfortable with emails, but your agent responds more to phone calls, look for one who is a better fit for you.
Explain why you're selling
Do you have a deadline? What's your bottom dollar? Are you wanting to relocate elsewhere before the school year starts? Inform your agent so he can meet your expectations.
Talk about selling tactics
You and your agent must agree on this. Do you go for open houses? How many showings will there be? How long can you prepare before each showing? Or would you rather have prospective buyers set an appointment? Will your agent market the home some other way aside from listing it online?
Discuss crucial details
Agree on commission, list price, contract length (what to do if the home stays on the market longer than usual) . Put them all in writing to avoid any misunderstanding.
If you're looking for the right agent to help you buy or sell a home in Newport Beach, CA and its neighboring communities, get in touch with Clarence and Jennifer of the Yoshikane-Toyama Real Estate Group. Call 714.501.7132 or contact us here.