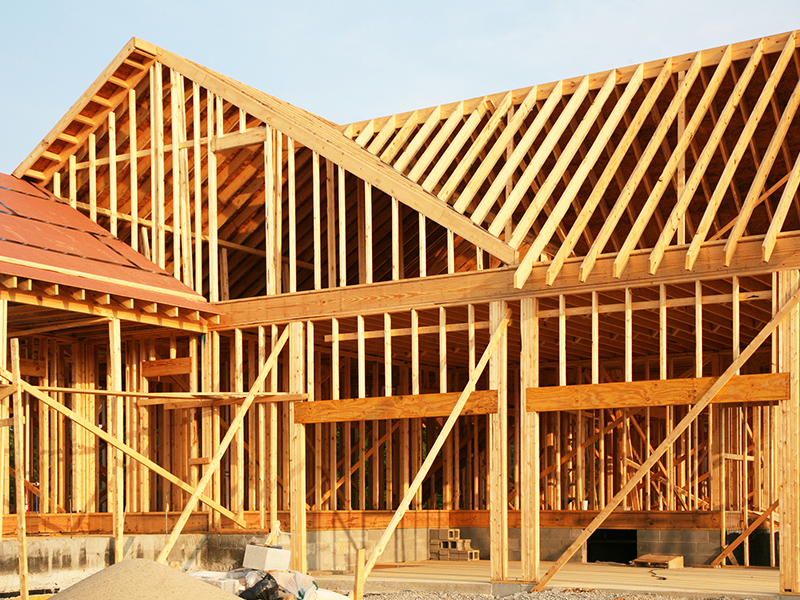 Plenty of sunshine, easy access to the ocean, and a vibrant food scene  – these are just some of the reasons people would move to California in a heartbeat if they could. 
But before aspiring homeowners get to bask in the California sun, they should prepare for what lies ahead. Especially if they plan to build a custom home. Aside from setting aside a budget for down payment and other upfront costs, the planning and preparation period should also factor in how long it takes to build a house in California.
Average Time it Takes to Build a House
According to the 2019 U.S. Census Bureau report, it takes seven months on average to build a house from start to finish. This does not include the amount of time needed for an architect to draw up plans and getting the required permits before shovels can hit the dirt. Add all that up and it will result in at least 12 months of home-building commitment.
The length of the process will also depend on the size, location, and type of property you want to build. 
Custom Builds vs. Non-Custom Builds
Custom builds are homes that are designed and built on empty lots. Depending on the size or the intricacy of the design, custom homes usually take longer to complete. The cookie-cutter approach that new construction homes employ does not apply.  A custom build often uses higher-quality materials, adheres to the latest construction standards, adopts smart and green home technologies, and stays true to the vision of the homeowner.
Non-custom builds such as new construction homes are often built in record time because they will need to sell as quickly as possible for a better ROI.  New construction homes are built with the intent to sell, but with no ready buyers lined up at the start of the construction project. 
If aspiring homeowners prefer new construction builds, they can work with a real estate agent to find a subdivision or location that fits their brief. For instance, if a buyer wants a place near the coast, which also happens to be accessible to business districts and educational institutions, a real estate agent can help narrow the search to homes for sale in Irvine.
With a new construction home, buyers don't really have a say in the features of the house. In case the house is still under construction, buyers do have a limited option to choose their finishes  – but they come at a cost. Fancier countertops may mean another $4000 on the sticker price. So are wood floors because the new construction home comes with a standard carpet. Be aware that every little thing you want included – from drawer pulls to the window blinds you saw on the model home may add up to a lot. Best to consult your real estate agent for advice on whether you want the builder to "customize" the house, or do it yourself after you buy the house. 
Tips to Avoid Construction Delays
Delays are inevitable. Factors such as weather conditions and availability of supplies are out of the client and contractor's control. To minimize the risk for construction delays, property owners should focus on doing the following:
Develop a realistic plan. The architect and builder should work together to create a realistic plan and blueprint for home construction.
Stick to the budget. Changing the budget can lead to an adjustment of the original building plan, which will inevitably cause delays in construction.
Stay on top of the schedule. Property owners should meet with their builder regularly to review the blueprint, budget, and upcoming tasks.
Work with Qualified Real Estate Agents in California
Building a house takes time, effort, and financial resources. It's a huge commitment that comes with risks. So, it's important for aspiring homeowners to get the expert guidance they need throughout the process.
With Clarence and Jennifer of the Yoshikane-Toyama Real Estate Group, buyers of homes for sale in Irvine, CA or those who want to build from the ground up are assured of experts they can count on to help them navigate the ins and outs of custom homes. Call 714.501.7132 or contact them here to get started.