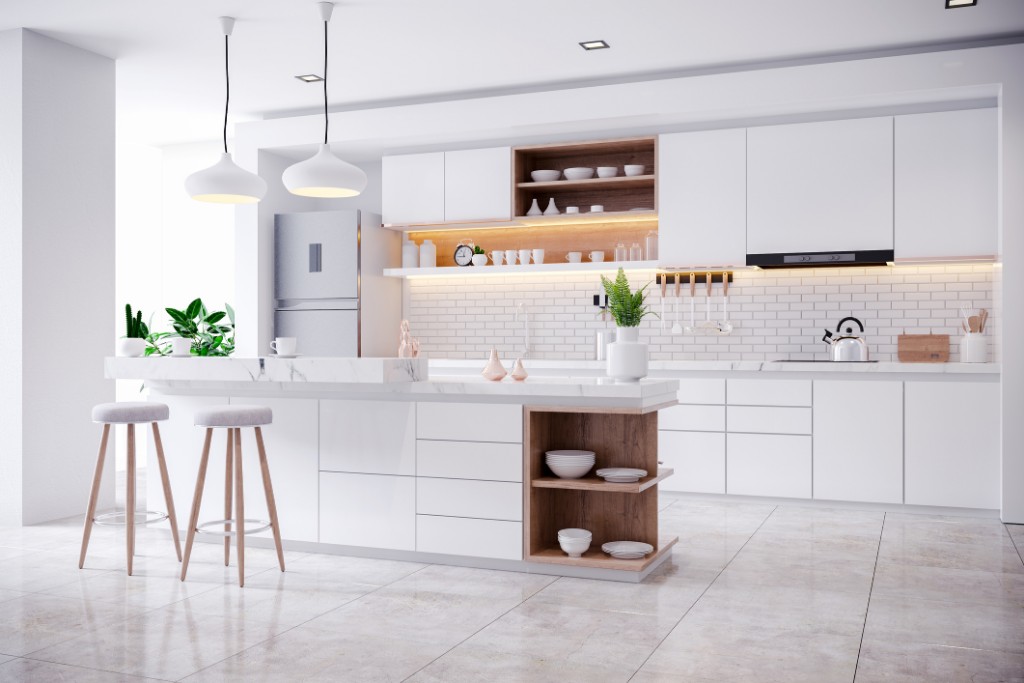 Outdoor space, flexible rooms, plenty of storage— what are the home features that are highly in demand this 2022? The Yoshikane-Toyama Real Estate Group listed a few below to help you make the necessary plans for your eventual home sale.
Better kitchens
The kitchen has always been the heart of any home. And when it comes to renovations that promise significant returns on investment, one can never go wrong with the right kitchen upgrades. But this year, kitchens are not only essential— they are highly sought after, at least the good ones are.
The pandemic has inspired many people to learn how to cook or improve their culinary skills. This hobby (a passion for some) made better kitchens a must-have in new homes. But what makes a kitchen great and coveted? Here are some features to consider:
Steam oven – With more people growing conscious about their eating habits, steam ovens have become increasingly popular home features. Through hot air, the food is cooked without using too much oil. If your kitchen has a steam oven, you may be able to sell your home for 5% more than its asking price.
Islands or peninsulas – Adding an island or peninsula with seating increases the working surface of the kitchen. And depending on the layout and design of the kitchen, it can add more storage space as well as opportunities for entertaining. Some luxury kitchens feature islands equipped with stovetops or deep sinks.
Custom built-ins – Storage is always a huge selling point when it comes to any home, but now, home buyers are looking for something more. Put a twist to the usual kitchen storage by adding pull-out spice and pot racks.
Heated floors
Heated floors used to be reserved for the most luxurious of homes, but with the increasing demand for it, it will soon become a staple in any home.
Also known as radiant heating, heated floors are an energy-efficient way to add warmth to the home. Unlike vented heating, you can benefit from consistent heating throughout the home without shouldering a higher electricity bill.
The fact that it also provides allergen-free heat makes radiant heating a must-have for potential buyers with allergies.
Outdoor space
Another effect of the pandemic era is the renewed desire to live in homes with outdoor spaces. A small garden or yard can provide just enough change of scenery if you are cooped up inside your home.
Do you need to add anything to your garden, patio, or yard to make it more attractive to home buyers? Not necessarily. But if you have the means, take care to have the outdoor space staged to show its potential. Some outdoor seating, a cafe table for al fresco meals, exterior lighting, and potted plants can breathe more life into your home's outdoor space.
Some landscaping can also do the outdoor space good. Prune shrubs, add fresh mulch, clean the patio or deck, and opt for low-maintenance features.
These are just some of the home features buyers want this year. For more information and tips, visit here or get in touch with the Yoshikane-Toyama Real Estate Group today at 714.501.7132 or J_Toyama(at)verizon(dotted)net.