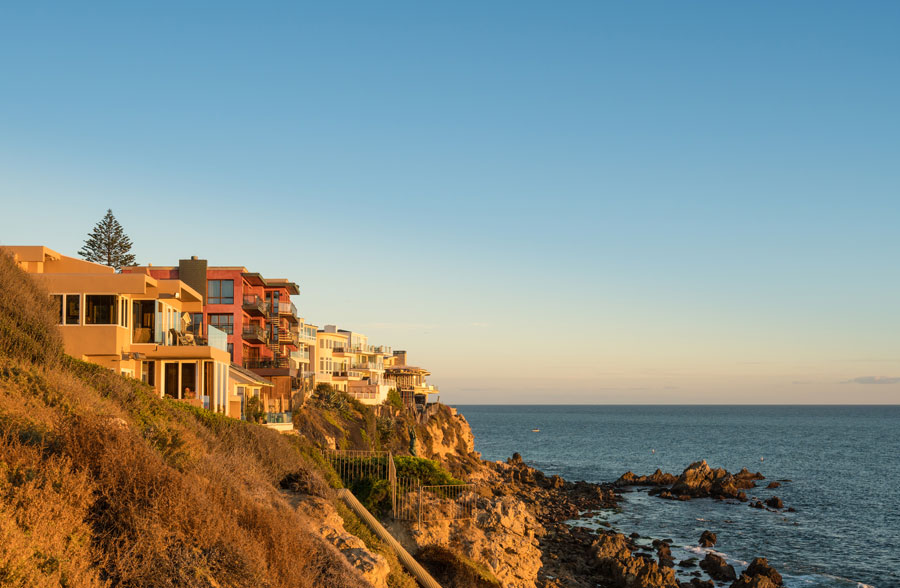 Owning an oceanfront property in the coastal neighborhood of Corona Del Mar, with its stunning views (the best sunset!), great beaches perfect for surfing, quiet idyllic coves, and thriving community can just be the definition of living the life.
Before jumping in on the first property you see, however, here are some tips to keep in mind when deciding on your future beach house.
Get to know the neighborhood
There are various coastlines across the country and each comes with a unique community. Do you want a vibrant home by the beach, close to all the shops and entertainment centers? Or do you prefer a quiet home away from all the hustle and bustle of urban life? Who are your neighbors? Is it a safe neighborhood? For families with children, are there schools and parks nearby? These are just some of the questions you can ask when scouting for your beach property.
Choose your beach type
It is an exciting time to finally decide on which beach house to pick, but don't sign on anything without checking the actual beach first! There are different kinds of beaches – rocky, sandy, pebbled, with tide pools, flat beach, or ones with waves perfect for surfing. What are the activities that you can do by the beach? Some spots are great for kayaking, paddleboarding, snorkeling, diving, and even freediving.
Popular, isolated, or in between
Each of these comes with their own pros and cons. Popular beaches are mostly developed, with almost everything you need already nearby. These popular beaches also draw in crowds during certain times of the year such as summer or surf season. On the other hand, isolated beaches are typically quiet but may require you to drive longer to get some supplies. Being too off-grid can sometimes also be uncomfortable for others, especially in relation to safety and access to medical services. In between these two are oceanfront properties such as the ones in Corona Del Mar, that comes with a popular main beach, secret spots for those who prefer it quiet, and a safe and vibrant neighborhood with access to groceries, entertainment centers, and more.
Sunrise, sunset, or both?
Our home affects our overall well-being and sunrise and sunset viewing is one of the ways people often unwind and de-stress. In choosing your future beach home, consider the location of the beach and where it is located. Does it bring in beautiful rays of the morning sun? Can you imagine yourself overlooking a sunset by the beach at the end of the day? These are the priceless views that come with owning an oceanfront property.
Work with a local Realtor
These are just some of the things to consider and there is so much more. Don't try to do it all! Working with a local real estate expert will not only make things easier for you, but you can also get insider information and the best deals from them. With over 30 years of experience in the real estate industry, Clarence and Jennifer of the Yoshikane-Toyama Real Estate Group offer elite service and excellent knowledge that continuously exceeds client expectations.
Ready to check out your future beach home? Call 714.501.7132 or contact us here.