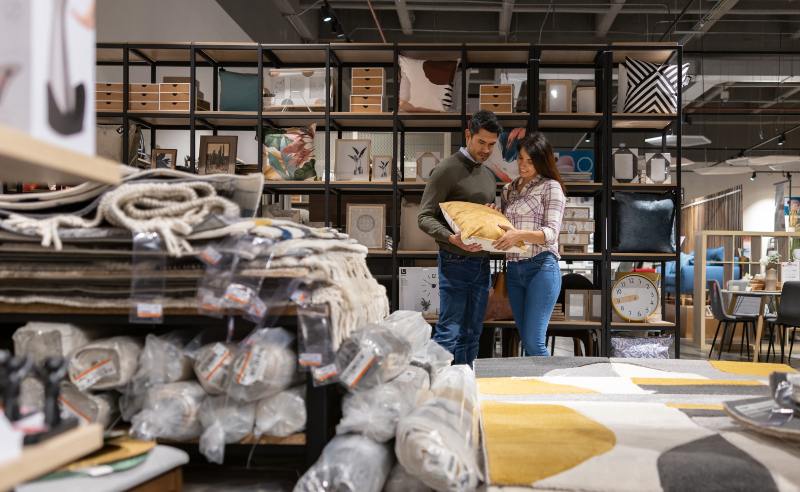 Newport Beach is an exciting city to visit – more so when you decide to live in it. Moving to your new home is only half of the entire process of settling in; there's also the part where you get to put your personal touch into its overall design. Bring your new Newport Beach, CA home's aesthetics to a whole new level with great items from these furniture stores in and around the area:
BIXBY & BALL
3424 Via Lido, Unit 103, Newport Beach
Bixby & Ball is dedicated to helping you create spaces in your home that reflect your style. Specializing in classic, coastal-chic designs, this store assures you that every item in its collection of furnishings, decorative accents, and personal accessories is chosen with great care to complement a wide range of aesthetic preferences.
Whether it's a one-room refresh or a custom design plan for your whole home, expect a smooth and personalized shopping experience from their competent and caring staff who can help you create the home of your dreams.
SERENA & LILY
3636 Newport Boulevard, Lido Marina Village, Newport Beach
Known for its beach-inspired designs and natural materials, Serena & Lily is a lifestyle brand that captures an effortless yet sophisticated aesthetic. Their store in Lido Marina Village features everything from limited-edition outdoor furniture to signature fabrics, wallpapers, and rugs. They also offer a unique design shop experience where their talented team can help you find the perfect pieces that will transform your new house into an oasis.
TIFFANY HUNTER HOME
401 Newport Center Drive, Suite A220, Newport Beach
For that Southern California aesthetic in your home, look no further than Tiffany Hunter Home & Design Center, located in the iconic Fashion Island. Its wide range of artwork, furniture, rugs, lighting, and accessories reflects the diverse and eclectic style of coastal living, with collections like Pacific Coast, Relaxed Global. Desert Chic, and Metro Glam.
The design center also offers personalized interior design services and custom pieces. Explore their flagship showroom today and find the perfect finishing touches for your Newport Beach home.
LITTLE SHOP BY THE SEA
506 W Balboa Boulevard, Unit B, Newport Beach
From organic home goods to local California flowers, this charming store is where you can source all the finishing touches to your home. Here, you'll find seasonal and sustainable floral designs, made with eco-friendly and plastic-free techniques, as well as household items like market tote bags, apothecary candles, reusable coffee filters, and more.
ROGER'S GARDENS
San Joaquin Hills Road, Corona del Mar
In the neighboring city of Corona del Mar, Roger's Gardens is a must-visit destination for all gardening enthusiasts, landscapers, and anyone else looking to beautify their outdoor living spaces. Having been in business for over 50 years, it has become one of Orange County's leading and award-winning home and garden companies.
In addition to its diverse range of flowers, trees, shrubs, and succulents, Roger's Gardens also features gourmet foods, seasonal floral arrangements, outdoor furnishings, and signature and artisan collection items. Its knowledgeable team of over 100 horticulturists and gardening experts can provide personalized advice and recommendations, as well as weekly seminars, events, and workshops.
And if you get hungry during your shopping spree, the Farmhouse at Roger's Gardens – an open-air restaurant set in a beautiful garden – serves meals made from fresh, sustainably-sourced ingredients.
Want to learn more about Newport Beach? Get in touch with the team at the Yoshikane-Toyama Real Estate Group today! Call them at 714.501.7132 or email them here.