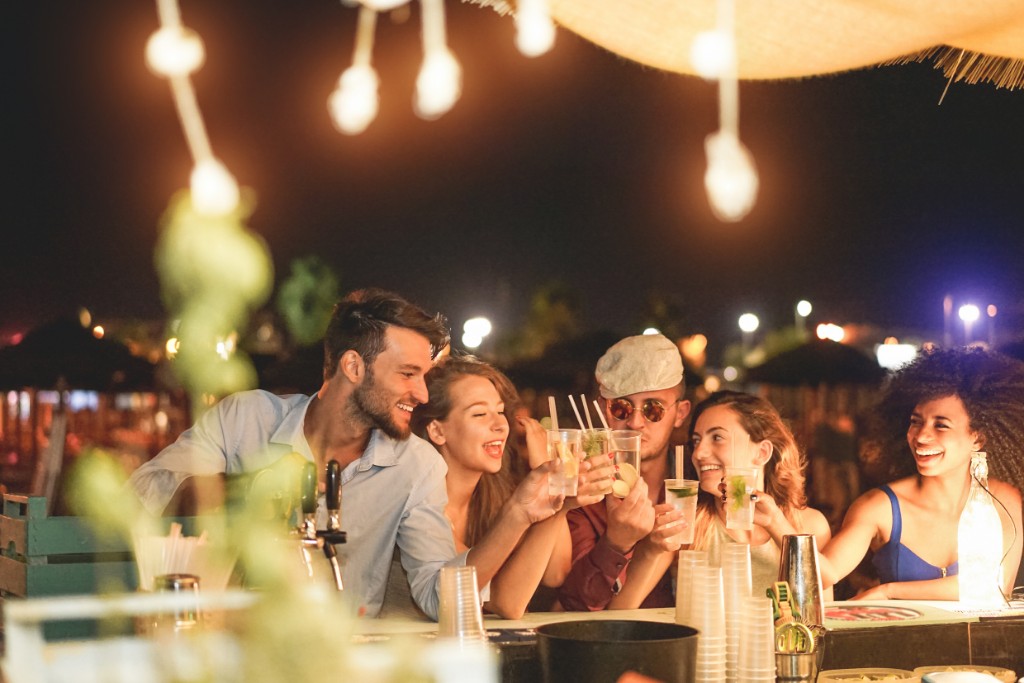 Newport Beach's landscape and scenery may be best admired during the day, but the city at night is electrifying and even romantic. Whether you are out to explore Newport Beach alone, meeting up with friends, or wooing a special someone, here are a few things to do in Newport Beach at night.
Go on a night cruise
See the Newport Beach skyline twinkling like stars strewn across the night sky when you go on an evening cruise. If you time it right, you may even catch a glimpse of a super moon peeking behind the hills on a clear night.
There are several companies that offer 90-minute evening cruises in and around Newport Beach. Some of the most highly recommended include Cruise Newport Beach, Gondola Adventures, and Ship n' a Bottle.
Host a bonfire party at the beach
Gather your closest friends or 20 for a beach bonfire party— a quintessential Southern Californian experience. People can bring their own bottles and food to share, just don't forget to clean up after the fête.
But before you invite people, you must pick a venue. Corona del Mar State Beach is a great candidate. It is open until 10:00 P.M. every day. The beach itself is beautiful and bordered by dramatic cliffs. Most importantly, Corona del Mar State Beach has dedicated fire rings that are available on a first-come, first-serve basis so you can light bonfires safely.
Balboa Pier Beach is another option; there are several fire rings scattered throughout the beach but are more limited in number than Corona del Mar State Beach. Because of that, it is best to get here early to set up.
Wine and dine
No night out is complete without sampling what the local culinary scene has to offer. The following top restaurants in Newport Beach will whet your appetite and then leave you satisfied:
After dining, you can continue the party at any of the following bars and lounges: The Peninsula Lounge, Stag Bar + Kitchen, Class of 47, The Blue Beet, and Topside Roof Deck at Lido House, to name a few. You can also dance the night away at Legacy Nightclub and Lounge, which is open every weekend from 10:00 P.M. until 2:00 A.M.
Finally, end the escapade on a beach or pier to watch the sunrise— one of the best ways to conclude an exciting night out.
The Yoshikane-Toyama Real Estate Group is your guide to everything Newport Beach, from real estate to lifestyle. Browse the blog or get in touch at 714.501.7132 or J_Toyama(at)verizon(dotted)net.