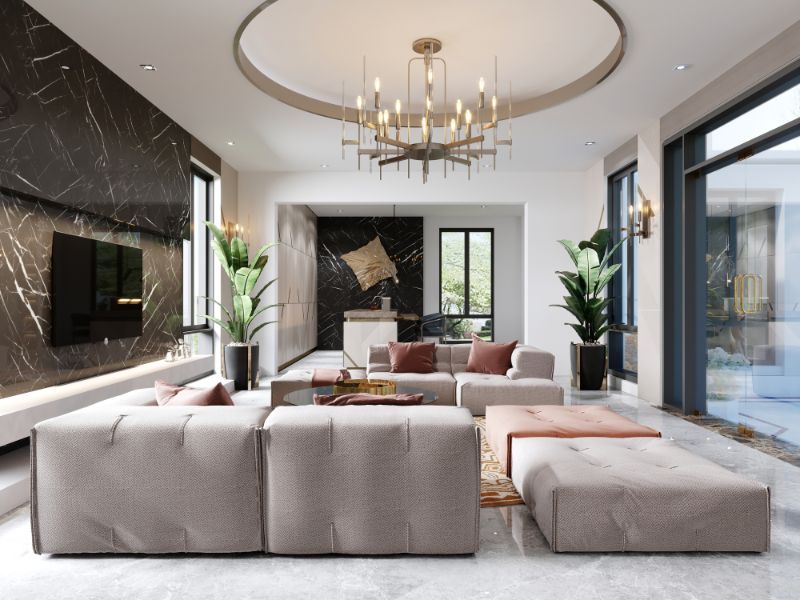 In the highly competitive Orange County real estate market, you need the best strategies to sell your property fast and increase your home value. One technique you must never overlook is home staging.
In the National Association of Realtors' 2021 Profile of Home Staging, 82% of buyers' agents said home staging made it easier for buyers to visualize a home as their own. This is one of the most crucial roles of home staging. Primarily, it aims to depersonalize a property and allow buyers to see how it fits their lifestyle.
You can hire a professional home stager to work their magic on the property, or you can do it yourself with some guidance from your Realtor.
If you take the DIY route, consider these tips for a successful outcome:
Keep the home sparkling clean

Effective home staging starts with deep cleaning from floor to ceiling. Make sure all surfaces are gleaming and even hard to reach nooks and crannies are dust and dirt free. A clean house gives the impression that the property is well maintained and properly cared for. Pay attention even to areas that you would normally ignore, such as behind the toilet or the sink drain.

Remove all clutter

One of the goals of home staging is to give the home a brand new feel. This means getting rid of clutter and any signs of occupancy in all parts of the home, including the closets, cabinets, and kitchen counters. Put away children's toys, small kitchen appliances, and clothes that you no longer use. The fewer objects found around the home, the newer and more spacious it feels. This allows buyers to visualize how to use the space as their own.

Depersonalize the space

Decluttering also means depersonalizing the home by removing memorabilia, family pictures, and all items that may distract buyers from imagining the home as their own. Replace these items with something neutral, such as artworks or inexpensive decors.

Use the right furniture

One mistake to avoid in home staging is to leave the space practically empty. Contrary to what many people think, an empty room feels smaller than a furnished one. The right furniture can make your home feel welcoming and allows buyers to better visualize living in it.

However, make sure the size of the furniture is proportioned to the room. Pieces that are too large and bulky for the space can make the room feel cramped. On the other hand, furniture that's too small will not create the warm and inviting feel that you want to achieve.

Make sure the lighting is adequate

The amount of lighting a home gets factors into most buyers' decision to buy a home. Maximize natural light by opening the blinds and curtains in home viewings. Add artificial lighting in rooms that don't receive too much sunlight. The use of mirrors can also make a room look brighter.

Related to this, update your lighting fixtures if necessary. The latest fixtures, such as track lights and decorative pendants, can instantly give your home a contemporary treatment. Keep in mind that lighting plays a big role in creating the mood in a room so see to it that your fixtures make your home feel cozy and relaxing.
Get more tips on staging your home and preparing it for sale at The Team Communities Blog. If you're looking to close the best sale, call The Yoshikane-Toyoma Real Estate Group at 714.501.7123 or send them an email here to get started.